Published Wednesday, October 31, 2007 by Rina |
E-mail this post


---
The
Holidays Sale
continues !!
Natural Stones with Swarovski 0.4 cm bicones -
RM17.50
each, actual price is RM20.00.
Turquoise with various shades of blue swarovski crystals.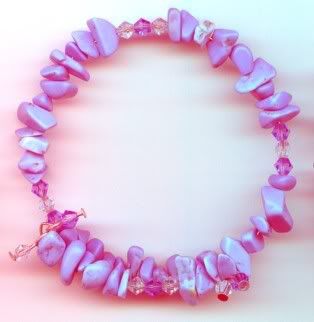 Red Agate with red and white swarovski crystals.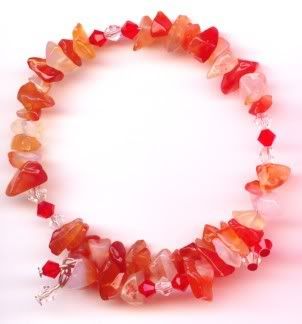 Lemon Jade with various shades of swarovski crystals
(Ok, ok...I love making bracelets out of lemon jade..the color is sooooo nice and weird)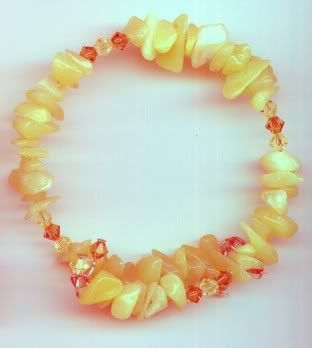 Modern Style bracelets
-
RM6.50
each, actual price is between RM7.50 to RM8.00.
Some sample pixs are as below. I have many more designs.



Butterfly bracelet -
RM13
each actual price is RM16 (very limited offer).
Pink butterfly.

Purple butterfly (the butterfly is a bit smaller than the Pink butterfly above).
As informed previously, the Holidays Sale will end on 1st January 2007. However, the number of bracelets are a bit limited, so First Come First Buy policy is applied here.
Call me to set dates to view these beaaaauuutifuuuulll bracelet yourselves.