Published Tuesday, June 24, 2008 by Rina |
E-mail this post


---
Raya
sale!
Swarovski pearl and sweet glass = RM36.00 (OR=38.50)
With button clasp = 18.50 cm. Without the clasp=about 15.5 cm.
Swarovski 0.8 cm diameter pearls with grade A class colored glass and gold colored 0.8 cm flower rondelles.You can select the color of the pearls and glass; and have two choices of the rondelles, silver and gold.
For the choices of colors for the sweet glasses.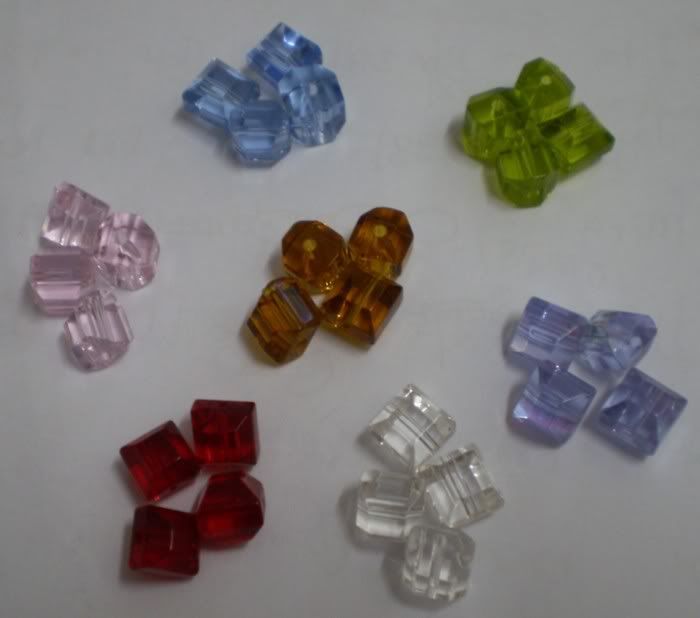 Dual Colored Pearl bracelets.
Swarovski pearls with diameter 0.8 cm and gold colored rondelles 0.8 cm.
Size Small (S) with diameter around 13 cm = RM27 (OR=RM35)
Size Medium (M) with diameter around 16 cm = RM32 (OR=RM40)
Size Large (L) with diameter around 19 cm = RM 37 (OR=RM45)

Colors are upon requests.Samples are as below.
1) My green world - Light green and Cream swarovski with Gold colored flower rondelles.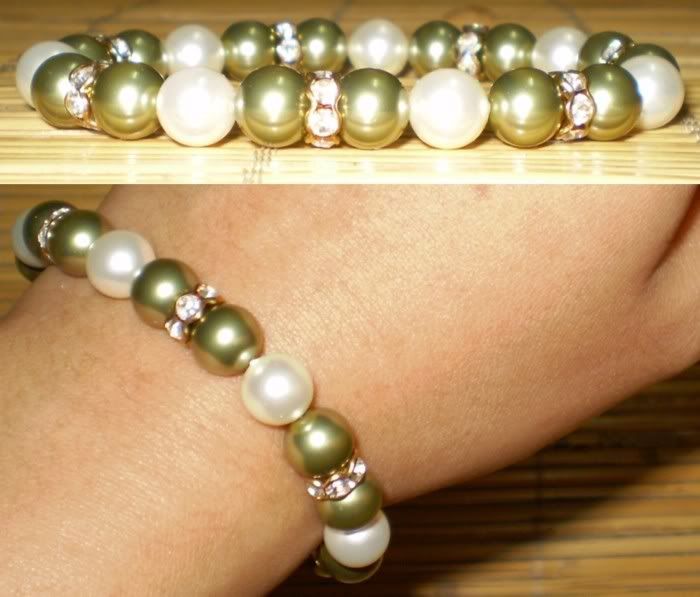 2) Golden sunset - Bronze and Rich gold swarovski with Gold colored flower rondelles.
3) Sweet Youth - Burgundy and Rose swarovski with Silver colored flower rondelles.
4) Shades of black - Black and Silver Swarovski with silver colored rondelles.